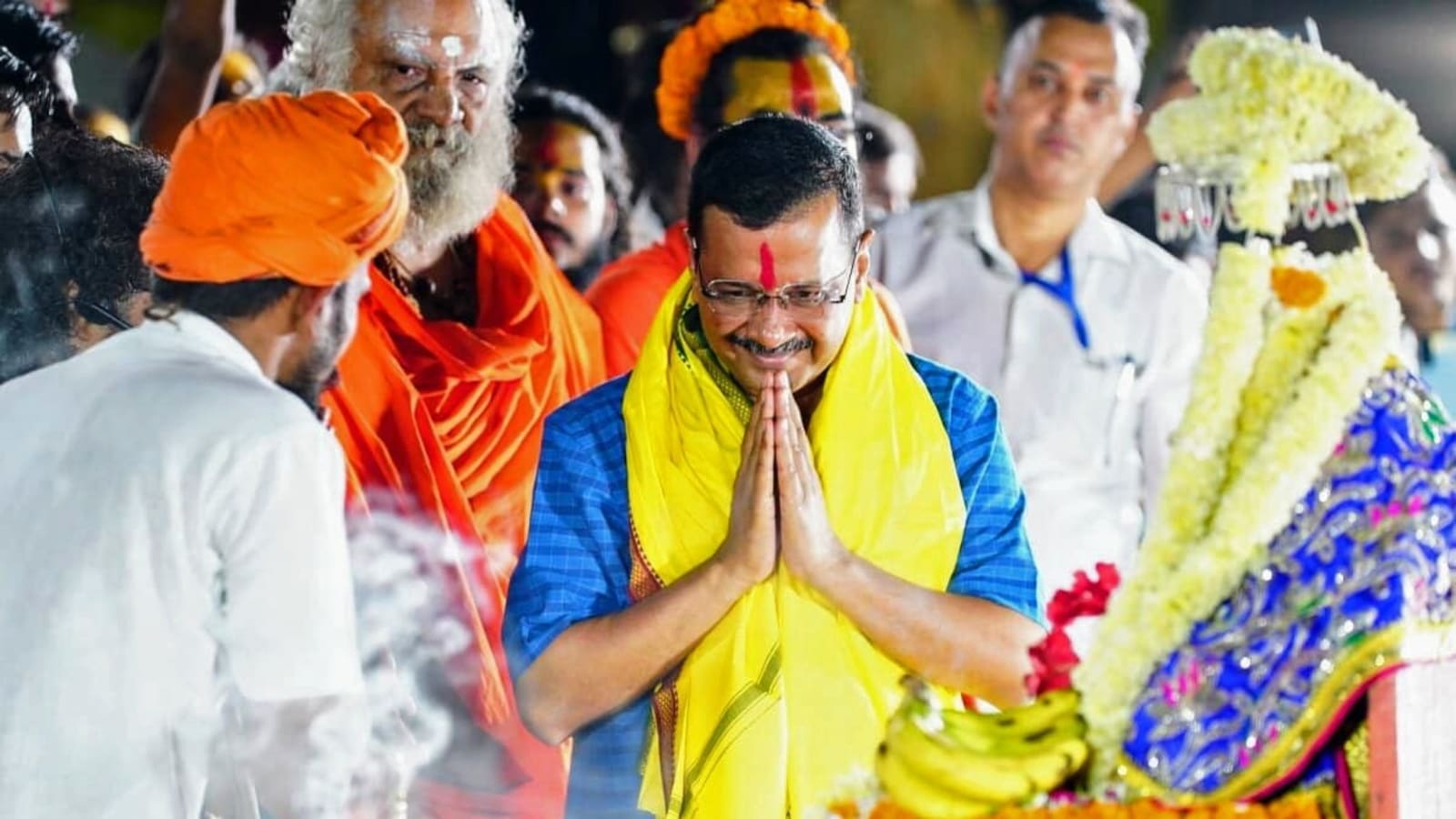 Ayodhya is now part of "Mukhya Mantri Teerth Yatra Yojna", the Delhi government's free pilgrimage program for the elderly in the national capital, Chief Minister Arvind Kejriwal said on Wednesday. He added that the pilgrimage program, which has been interrupted for more than a year due to the coronavirus disease (Covid-19) pandemic, is expected to resume within a month as the situation gradually normalizes. .
Kejriwal had promised a day ago that the temple city of Ayodhya would be included in the Delhi government's free pilgrimage program for the elderly. On Tuesday Kejriwal visited Ram Janmabhoomi and Hanumangarhi temples in Ayodhya and said, "I was lucky to have had the chance to bow to Ram Lalla, and I wish everyone had that chance. "
Read also | In Ayodhya, Arvind Kejriwal prays to Ram Lalla, Lord Hanuman
Delhi's chief minister pledged that he would do everything in his power to "make sure that more and more people have darshan here."
As part of the Chief Minister's Teerth Yatra Yojana (Chief Minister's Pilgrimage Program), Delhi residents can visit pilgrimage sites such as Vaishno Devi, Rameshwaram, Dwarka Puri, Haridwar, Rishikesh, Mathura and Vrindavan.
Meanwhile, the Bharatiya Janata Party (BJP) reacted to the Chief Minister's trip from Delhi to Ayodhya and said it was just a "political gimmick" ahead of the upcoming Assembly polls. Uttar Pradesh. Speaking to the Hindustan Times, Ayodhya Sadar's BJP MP Ved Prakash Gupta said: "The AAP previously opposed Ram Mandir. The Delhi chief minister even suggested creating a university in place of the Ram temple in Ayodhya. Now they are talking about Lord Ram and looking for his blessings.
Continuing his criticism, the BJP leader said: "People are not fooled. They are well aware of the AAP politics of division. "
Notably, the AAP led by Arvind Kejriwal has announced that it will challenge the State Assembly elections in Uttar Pradesh, which are scheduled to be held early next year. The party has said it will challenge the assembly's 403 seats in the 2022 election.
.

For More News Go To DailyNewsCatch and Follow on Our Twitter Page DailyNewsCatch