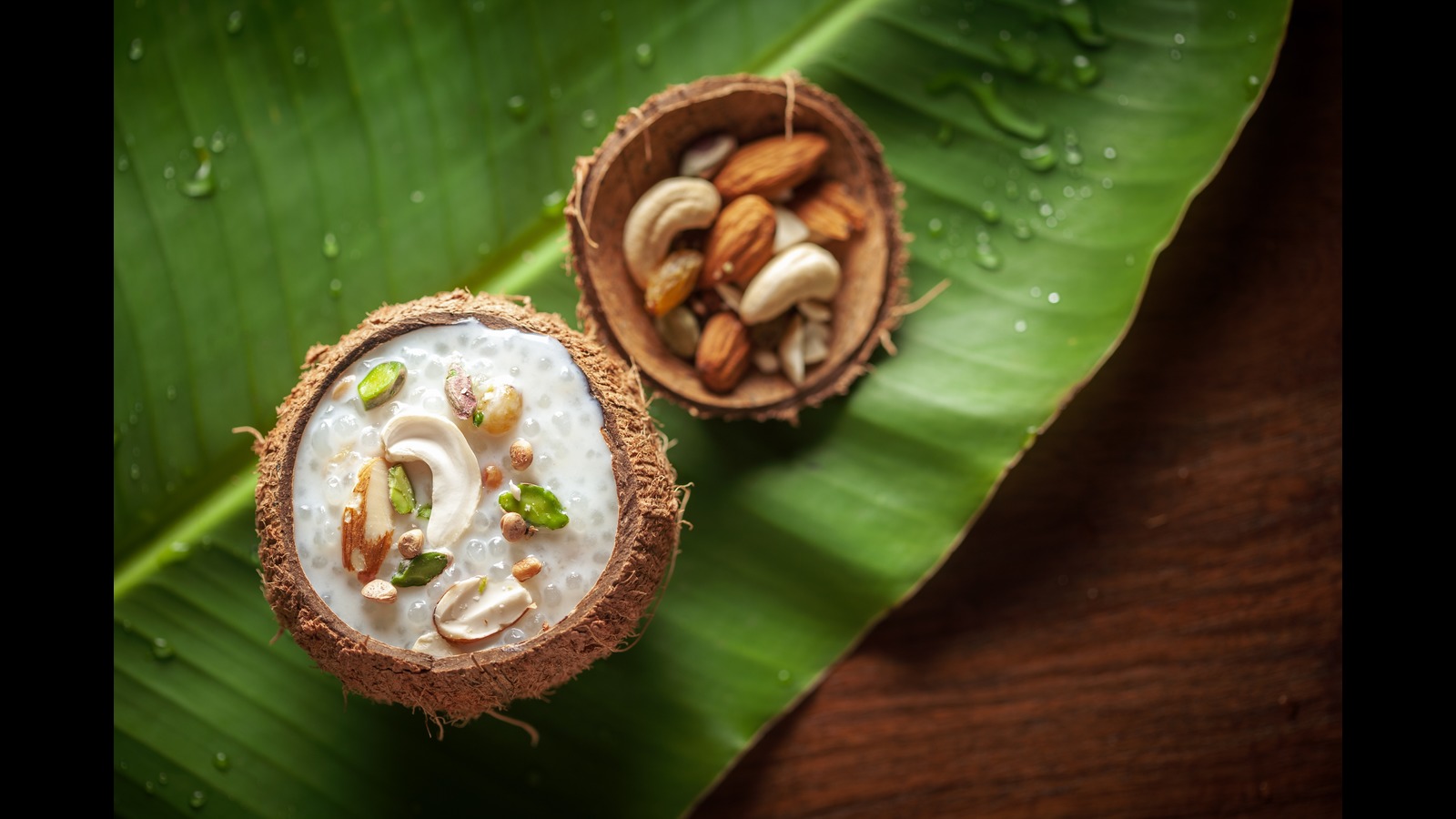 Dussehra is one of the most celebrated festivals in India. Also called Vijayadashami, it falls on the tenth day of the festive season of Navratri, and is celebrated in different styles across the country, with a message at its core – the victory of good over evil. And like most other festivals, festive dishes play a major role in the festivities. These include crunchy fafda (Gujarat), rasgulla dipped in sugar and khoya based sandesh (Bengal), moong usal (Maharashtra). In northern India, jalebis, kheer and besan ladoos are part of the celebration, while yereyappa and payasam are prepared in the southern parts of India.
Celebrations in the southern states also include temple visits, decoration of houses, and the purchase of new vehicles or electronics. "Popular dishes prepared during this festival include alagade palya (mashed potato curry served with dosa or puri), baledindina palya (banana stem vegetable made from Bengal gram and spices) and the popular puliogare ( tamarind rice). Moreover, payasam is prepared in every home, each in its own style," shares Ashok Bandaru, executive chef, Shangri-La Bengaluru.
Huli Thovwe, a gravy based dish is popular all over Karnataka. "This dish is prepared with sweet pumpkin or turai, jaggery, tur dal and tamarind. It is sweet and sour and is served with rice. Some people even add pieces of pumpkin to enhance its taste," says Sukesh Kanchan, head chef, Sundige Delhi.
On Vijayadashami, books and other items symbolizing knowledge and prosperity are placed in front of Goddess Saraswati and taken back in a ceremony known as Pujeduppu in Tamil. "We read at least one paragraph to the children in each of their subjects. We make them practice singing or play an instrument, hoping that the art will progress further. Between dishes, sweet variations abound. We prepare Sakkare Pongal, Kesari Bhaat, Puran Poli/Obattu and Rice/Semiya/ Moong Dal Payasam at home," says Arun Sundarraj, Executive Chef at Taj Mahal, New Delhi.
For Bengalis, Dussehra coincides with the last day of Durga Puja. "Shoshti, Shoptomi, Oshtami, Nobomi and Dashami are important days. Luchi, Ghughni, Alur Dom, Mutton Chops, Kobiraji and Machar Chops are the ideal selections. Rasgulla and Chana Jalebi are the quintessential sweets. Bhogar Khichdi, Beguni/Bhaja, Chola Dal Narkel Diya is one such food that has nostalgia attached to it. There is also a range of vegetarian meals, such as potol er dolma, doi potol and mochar chops. During this festival, only yellow lentils are used," says Aditi Chatterjee, cook, Welcome Hotel Sheraton, Delhi.
In Maharashtra, the festival consists of a selection of vegetarian dishes offered to the goddess. "The most popular traditional dishes are Sabudana Khichdi, Moong Usal, Batata Bhaji, Kothimbir Vadi, Pohe, Upma, Sheera and Pani Puri. Apart from this, Maharashtrian sweets like Puran Poli, Shrikhand, Modak, Shakarpara and Mango Mastani are a must eat. This dish, Mango Mastani, is named after the beautiful Mastani who stole the heart of Bajirao," informs ProBir, the cook at Wellcome Heritage Tadoba Vanya Villa Resort & Spa, Chandrapur.
Also, there is a custom in Maharashtra where small animals are made from flour. "We make small figures like animals out of wheat flour and burn them in the havankund. There is also Dashami, which is another dish prepared on this day. It is made from rice flour, groundnut powder and other ingredients. They are basically rice pancakes that bring in nostalgia," says M Kastoor, executive chef, The Ashok Hotel, ITDC.
And in most parts of North India, the tenth day celebration marks the end of the nine-day fasting period. "After nine days of fasting, a feast is in order! Jalebi is one of the sweets associated with this feast in the capital. For some reason, our elders also used to get loads of sugarcane, which we used to chop for hours," the chef Tarun Sibal recalls. During Dussehra in North India, a sumptuous array of vegetarian meals are enjoyed. "Since it is an auspicious day, indulge in a sumptuous vegetarian meal or thali including Motichoor Ladoo or Makhana ki Kheer. Whereas for non-vegetarians the day is special for feasting after a period of fasting," says Gaurav Lavania, Executive Chef, Welcome Hotel Sheraton, New Delhi.
Component:
1 cup rice 1/2 cup moong dal 2 cups water 3/4 cup jaggery grated and tightly packed 1 tsp cardamom powder 4 tbsp ghee Ghee 1 pinch salt Cashews fried in 1/2 cup milk
methodology:
Soak grated jaggery in 1 cup of water and keep aside. Dry roast the moong dal in a pan till it becomes fragrant and light brown in colour. Collect the roasted moong dal with rice and wash it with clean running water. Assemble the washed dal rice mixture in a pressure cooker. Add about 1 cup of water or as required in the cooker and add a pinch of salt and cook for 3-4 whistles. Switch off the gas and wait till the pressure comes. Put 2 tbsp ghee in a cooker and heat it and fry cashews and raisins and keep them aside. The filtered water of jaggery comes back to the pan. Meanwhile, open the lid of the pressure cooker and take out the cooked dal rice mixture in a bowl. Mash them well with the help of potato masher. Add the mashed dal rice mixture to the jaggery water and cook on low flame. Add milk, cardamom powder and fried cashews and cover the lid and cook for 10-12 minutes. in low flame. The mixture will become pulpy and thick, stir well and switch off the gas and add 2 tbsp ghee and mix well. Garnish with some more fried cashews and serve hot.
Recipe Chef Arun Sundarraj
author's tweet @ruchikagarg271
.

For More News Go To DailyNewsCatch and Follow on Our Twitter Page DailyNewsCatch