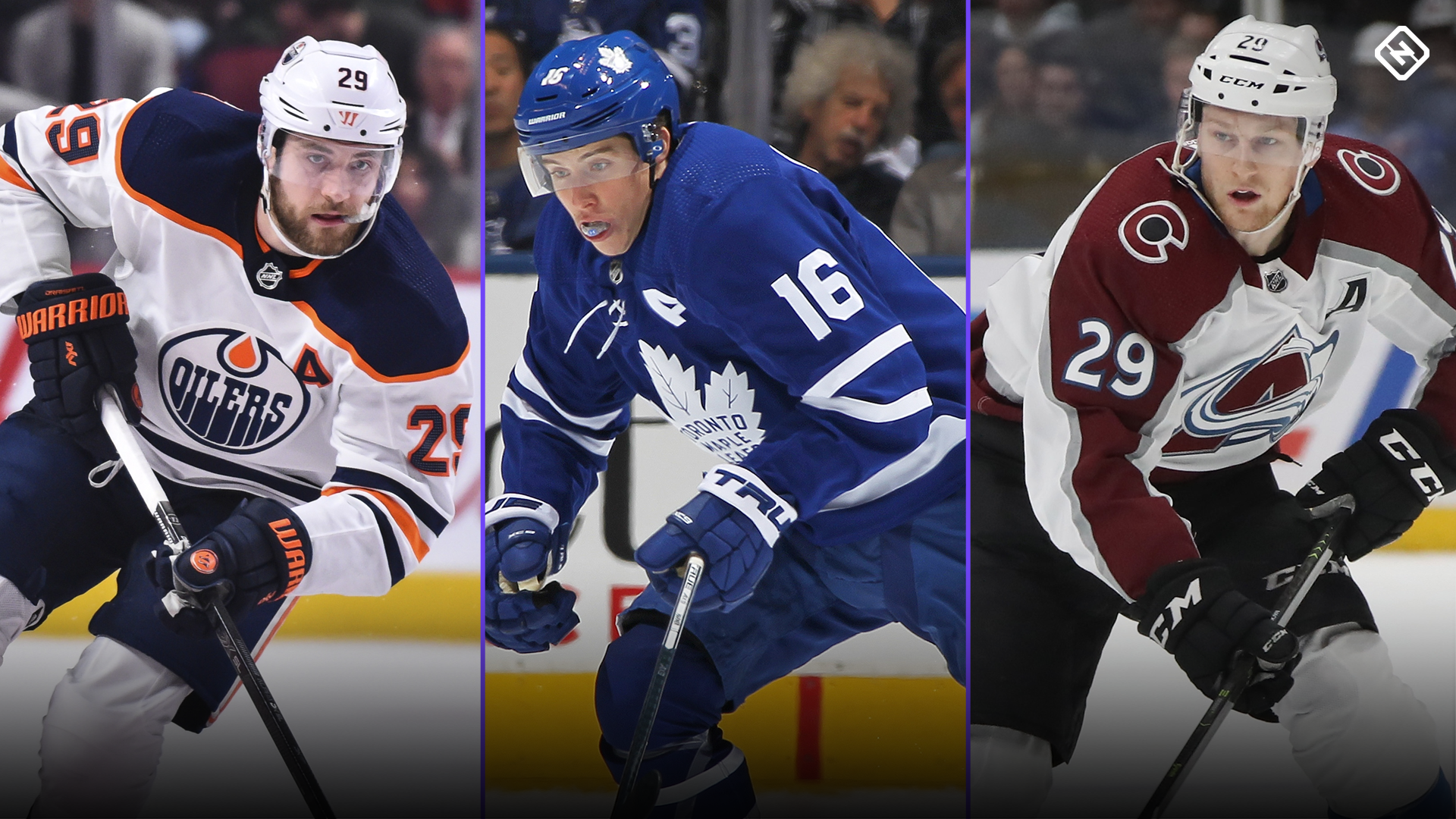 Preparations for the 2021-22 NHL season have started, and unlike last season, fans will be able to peek behind the curtain. For the first time in two years there will be preseason games.
From September 25 to October 9, teams will hit the ice across North America, including in a number of cities other than the NHL. The Seattle Kraken, who have delayed their first official home game at Climate Pledge Arena until the regular season (October 23), will be the home team in three games on neutral site: September 26 against the Canucks in Spokane, Washington; October 1 against Oilers in Everett, Washington; October 2 against Flames in Kent, Wash.
MORE: Watch the pre-season action live with fuboTV (7-day free trial)
A number of rivalries will be rekindled over the preseason as the Battle of Alberta secures two tilts, the Maple Leafs and Canadiens face off four times, and the Islanders and Rangers hit the ice twice. , including a clash in Connecticut. .
Below, you'll find everything you need to know to watch all of the pre-season action, from the first live puck play on Saturday night to the official start of the NHL season on October 12.
NHL 2021-22 preseason schedule, time, TV channel
| DATED | MATCH | TIME (ET) | TV / LIVE BROADCASTING |
| --- | --- | --- | --- |
| Sat 25 Sep | Canadiens vs. Maple Leafs | 7:00 p.m. | NHLN, fuboTV, SN ONE |
| Sat 25 Sep | Savage to the Blues | 8 p.m. | |
| Sun Sep 26 | Predators at Panthers (split team doubles program) | 2 p.m. / 6 p.m. | |
| Sun Sep 26 | Bruins to capitals | 5:00 p.m. | NHLN, fuboTV |
| Sun Sep 26 | Islanders at Rangers | 7:00 p.m. | ESPN + |
| Sun Sep 26 | Senators at Jets | 8 p.m. | NHLN, fuboTV, TSN |
| Sun Sep 26 | Sharks (ss) to Ducks | 8 p.m. | |
| Sun Sep 26 | Oilers at Flames | 9:00 p.m. | |
| Sun Sep 26 | Canucks vs. Kraken (Spokane, Washington) | 9:00 p.m. | ESPN + |
| Sun Sep 26 | Sharks (ss) at Golden Knights | 10:00 p.m. | |
| Mon Sep 27 | Maple Leafs at the Canadian | 7:00 p.m. | NHLN, fuboTV, TSN |
| Mon Sep 27 | Blue jackets at Penguins | 7:00 p.m. | |
| Mon Sep 27 | Blues stars | 8 p.m. | |
| Mon Sep 27 | Kings among coyotes | 10:00 p.m. | |
| Mon Sep 27 | Flames vs Canucks (Abbotsford, BC) | 10:00 p.m. | |
| Tuesday 28 Sep | Bruins at the Rangers | 7:00 p.m. | NHLN, fuboTV |
| Tuesday 28 Sep | Islanders at Flyers | 7:00 p.m. | ESPN + |
| Tuesday 28 Sep | Sabers at Blue Jackets | 7:00 p.m. | |
| Tuesday 28 Sep | Lightning to hurricanes | 7:00 p.m. | |
| Tuesday 28 Sep | Kraken at the Oilers | 9:00 p.m. | ESPN + |
| Tuesday 28 Sep | Avalanche at the Golden Knights | 10:00 p.m. | NHLN, fuboTV |
| Tuesday 28 Sep | Kings among sharks | 10:00 p.m. | |
| Wed Sep 29 | Devils in capitals | 7:00 p.m. | NHLN, fuboTV |
| Wed Sep 29 | Blues at Blue Jackets | 7:00 p.m. | |
| Wed Sep 29 | Maple Leafs with the Senators | 7:30 p.m. | ESPN +, TSN |
| Wed Sep 29 | Panthers to the stars | 8 p.m. | ESPN + |
| Wed Sep 29 | Oilers at Jets | 8 p.m. | ESPN +, TSN |
| Wed Sep 29 | The Red Wings among the Blackhawks | 8:30 p.m. | |
| Wed Sep 29 | Burning kraken | 9:00 p.m. | ESPN + |
| Wed Sep 29 | Coyotes to Ducks | 10:00 p.m. | |
| Thursday Sept. 30 | Lightning predators | 7:00 p.m. | |
| Thursday Sept. 30 | Flyers in Bruins | 7:30 p.m. | TNT |
| Thursday Sept. 30 | Sabers at Red Wings | 7:30 p.m. | |
| Thursday Sept. 30 | Savage in the avalanche | 9:00 p.m. | |
| Thursday Sept. 30 | Golden Knights vs. Kings (Salt Lake City, Utah) | 10:00 p.m. | TNT |
| Thursday Sept. 30 | Duck Sharks | 10:00 p.m. | |
| Fri Oct 1 | Penguins with sabers | 7:00 p.m. | |
| Fri Oct 1 | Rangers in Devils | 7:00 p.m. | NHLN, fuboTV |
| Fri Oct 1 | Stars at Panthers | 7:00 p.m. | |
| Fri Oct 1 | Lightning hurricanes | 7:00 p.m. | |
| Fri Oct 1 | Canadians in the Senators | 7:00 p.m. | ESPN +, TSN |
| Fri Oct 1 | Blues to the Blackhawks | 8:30 p.m. | |
| Fri Oct 1 | Canucks at Flames | 9:00 p.m. | ESPN +, SN A |
| Fri Oct 1 | Kings at Golden Knights | 10:00 p.m. | NHLN, fuboTV |
| Fri Oct 1 | Oil tankers at the Kraken | 10:00 p.m. | |
| Sat Oct 2 | Devils vs Islanders (Bridgeport, Connecticut) | 2:00 p.m. | |
| Sat Oct 2 | Ducks in Coyotes | 6:00 p.m. | |
| Sat Oct 2 | Senators at the Canadian | 7:00 p.m. | ESPN +, TSN |
| Sat Oct 2 | Capitals at Flyers | 7:00 p.m. | ESPN + |
| Sat Oct 2 | Oilers Jets | 7:00 p.m. | ESPN +, TSN |
| Sat Oct 2 | Rangers at the Bruins | 7:00 p.m. | NHLN, fuboTV |
| Sat Oct 2 | Blue jackets at Red Wings | 7:00 p.m. | ESPN + |
| Sat Oct 2 | Lightning on predators | 8 p.m. | |
| Sat Oct 2 | Blackhawks vs Blues (Independence, Missouri) | 8 p.m. | |
| Sat Oct 2 | Flames vs. Kraken (Kent, Washington) | 10:00 p.m. | |
| Sun Oct 3 | Red wings in penguins | 12h00 | NHLN, fuboTV |
| Sun Oct 3 | Jets at Canucks | 7:00 p.m. | SN |
| Sun Oct 3 | Star coyotes | 9:00 p.m. | |
| Mon Oct 4 | Bruins to Flyers | 7:00 p.m. | NHLN, fuboTV |
| Mon Oct 4 | Blue jackets with Sabers | 7:00 p.m. | |
| Mon Oct 4 | Capitals among the devils | 7:00 p.m. | |
| Mon Oct 4 | Maple Leafs with the Senators | 7:00 p.m. | ESPN +, SN |
| Mon Oct 4 | Blackhawks at Red Wings | 7:30 p.m. | ESPN + |
| Mon Oct 4 | Avalanche in Wild | 8 p.m. | |
| Mon Oct 4 | Flames at Oilers | 9:00 p.m. | |
| Mon Oct 4 | Ducks with sharks | 10:00 p.m. | |
| Tuesday, October 5 | Canadiens vs. Maple Leafs | 7:00 p.m. | ESPN +, TSN |
| Tuesday, October 5 | Penguin Sabers | 7:00 p.m. | ESPN + |
| Tuesday, October 5 | Hurricane predators | 7:00 p.m. | ESPN + |
| Tuesday, October 5 | Flyers vs Islanders (Bridgeport, Connecticut) | 7:00 p.m. | |
| Tuesday, October 5 | Panthers vs. Lightning (Orlando, FL) | 7:00 p.m. | NHLN, fuboTV |
| Tuesday, October 5 | From blues to stars | 8 p.m. | |
| Tuesday, October 5 | Golden Knights at Avalanche | 9:00 p.m. | ESPN + |
| Tuesday, October 5 | Kraken at the Canucks | 10:00 p.m. | NHLN, fuboTV, SN ONE |
| Tuesday, October 5 | Coyotes to Kings | 10:30 p.m. | ESPN + |
| Wed Oct 6 | Capitals in Bruins | 7:00 p.m. | NHLN, fuboTV |
| Wed Oct 6 | Devils in the Rangers | 7:00 p.m. | ESPN + |
| Wed Oct 6 | The Red Wings at Blue Jackets | 7:00 p.m. | |
| Wed Oct 6 | Jet Flames | 8 p.m. | ESPN +, TSN |
| Wed Oct 6 | Blues in the wild | 8 p.m. | ESPN + |
| Wed Oct 6 | Kings among ducks | 10:00 p.m. | NHLN, fuboTV |
| Thursday October 7 | Senators at the Canadian | 7:00 p.m. | ESPN +, TSN |
| Thursday October 7 | Islanders in Devils | 7:00 p.m. | ESPN + |
| Thursday October 7 | Lightning panthers | 7:00 p.m. | |
| Thursday October 7 | Penguins at Red Wings | 7:30 p.m. | NHLN, fuboTV |
| Thursday October 7 | Blackhawks in Wild | 8 p.m. | |
| Thursday October 7 | Avalanche to the stars | 8 p.m. | |
| Thursday October 7 | Canucks at the Oilers | 9:00 p.m. | ESPN +, SN A |
| Thursday October 7 | Coyotes at Golden Knights | 10:00 p.m. | NHLN, fuboTV |
| Fri 8 Oct | Circulars in capitals | 7:00 p.m. | NHLN, fuboTV |
| Fri 8 Oct | Blue jackets at Blues | 8 p.m. | |
| Fri 8 Oct | Flaming jets | 9:00 p.m. | TSN |
| Sat 9 Oct | The Red Wings at the Sabers | 3 p.m. | ESPN + |
| Sat 9 Oct | Hurricanes over predators | 4:00 p.m. | NHLN, fuboTV |
| Sat 9 Oct | Lightning at the Panthers | 6:00 p.m. | |
| Sat 9 Oct | Senators at the Maple Leafs | 7:00 p.m. | ESPN +, SN A |
| Sat 9 Oct | Penguins at Blue Jackets | 7:00 p.m. | |
| Sat 9 Oct | Avalanche stars | 7:00 p.m. | |
| Sat 9 Oct | Rangers vs. Islanders (Bridgeport, Connecticut) | 7:00 p.m. | NHLN, fuboTV |
| Sat 9 Oct | Golden Knights in Sharks | 8 p.m. | ESPN + |
| Sat 9 Oct | Savage to the Blackhawks | 8:30 p.m. | ESPN + |
| Sat 9 Oct | Oilers at the Canucks | 9:00 p.m. | ESPN +, SN A |
| Sat 9 Oct | Ducks among kings | 10:30 p.m. | NHLN, fuboTV |
For More News Go To DailyNewsCatch and Follow on Our Twitter Page DailyNewsCatch