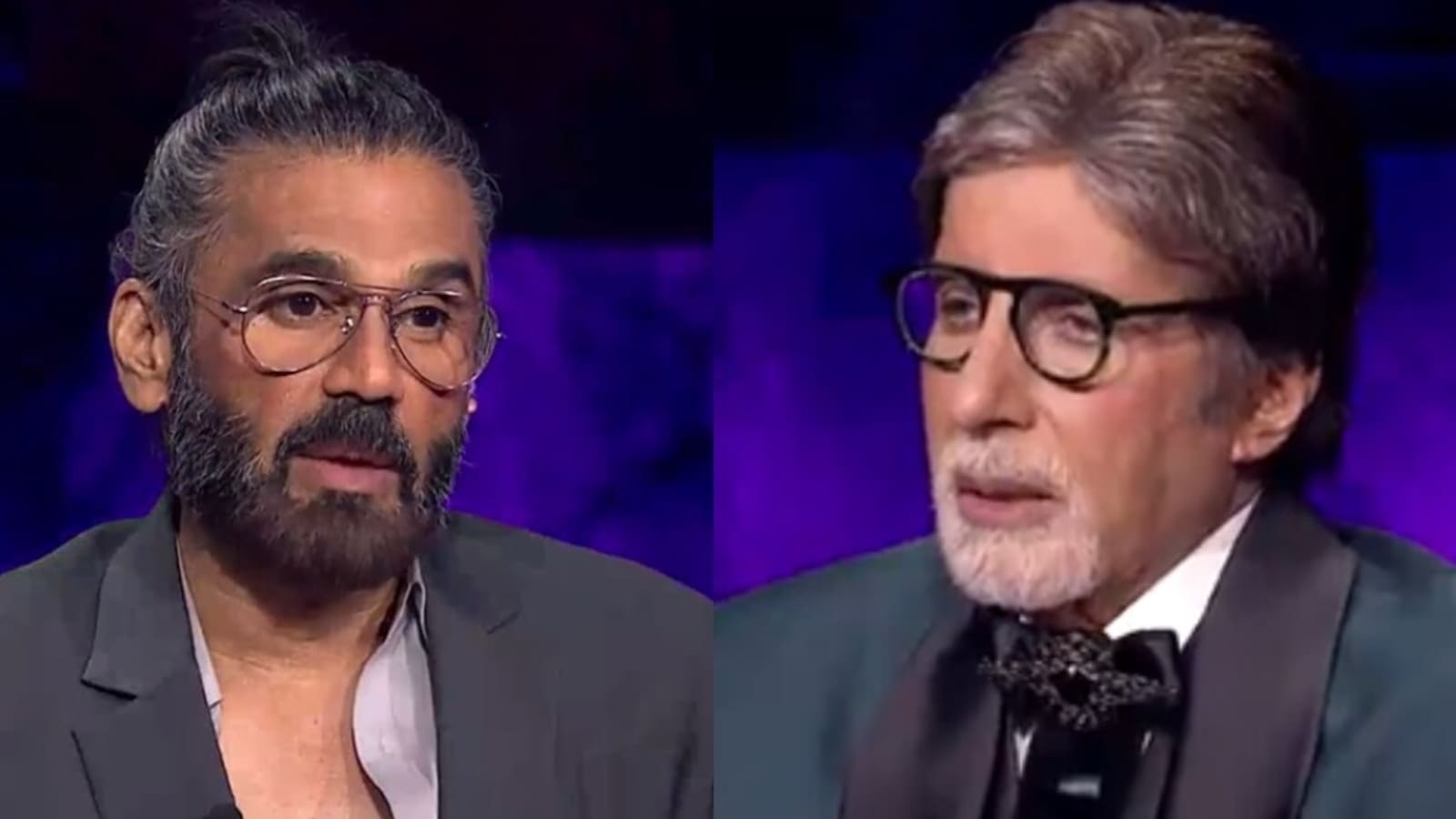 Amitabh Bachchan was pleasantly surprised when he learned that he had given Suniel Shetty a number to call when they first met on Don sets. Suniel, during his appearance in Kaun Banega Crorepati 13 with Jackie Shroff, revealed that he was young when he first met Amitabh.
Amitabh was shooting for the film near Suniel's house in Mumbai. "(The crew) wouldn't let us meet you. You asked them, 'Why are you arresting children? Let them come to me. We were about eight to ten children and we met you. When you left you gave me a number, "Suniel said in Hindi on the KBC episode.
"You never called then?" asked a curious Amitabh. "Sir, call nahi kiya kyun ki bhagwaan se baat toh koi waise nahi kar sakta (Sir, I didn't call because you can't call God like that)," Suniel said. Amitabh admonished him, "Hey, aise thodi na baat karte hai (Hey, don't say that)."
Amitabh then revealed that he once met a person on the sets of his movie, who asked him to call him if he had the chance. Two or three days later, Amitabh decided to call. When the person picked up and Amitabh introduced himself, the recipient refused to believe him and assumed it was a hoax.
Also Read: Kaun Banega Crorepati 13: Jackie Shroff Creates Sequel To Viral 'Maushi' Video Amitabh Bachchan Watch On
Jackie, who was also present in the episode, revealed that on his acting debut he and Amitabh were filming in Chennai and Jackie decided to approach him for an autograph. Once his filming was finished, he went to meet him but along the way he met his children Abhishek Bachchan and Shweta Bachchan who wanted his autograph.
"Your boy approached me with baby Shweta and little Abhishek and said to me: 'These are the children of Bachchan saab, they want your autograph." I said to him:' Sir, I want the autograph of mister Bachchan and his kids want my autograph, wow! ' Jackie said.
.

For More News Go To DailyNewsCatch and Follow on Our Twitter Page DailyNewsCatch